Neophytou & Neophytou LLC - Areas of Practice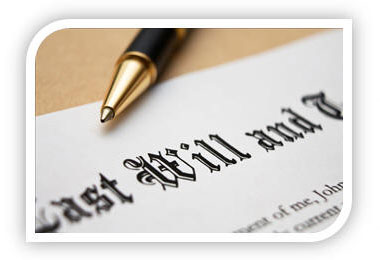 Albeit Cyprus is a fairly small jurisdiction when compared to other EU jurisdictions and dominions, it has traditionally been attracting a steady stream of EU as well as international corporate clients. This is due to Cyprus' preferential taxation system compared to other jurisdictions, its proximity to North Africa, the Middle-East and East Europe, its stable banking and numismatic system, the large number of Cypriots living in the UK, etc. For the abovementioned reasons our law office's areas of practice cover a wide and diversified spectrum of our clients' operations and special legal needs and they include:
This includes the formation, drafting and completion of all types of contracts, with special attention in the drafting of international contract agreements. The primary objective is to safeguard the interests of all parties involved. Special attention is given on securing the interests of the "weak" party. Contracts may include employment contracts, lease agreements, construction contracts, sales and purchase agreements, wills, charter-party agreements, insurance contracts, etc. Special provision is always given on the forum and the arbitration clauses.
This includes the provision of legal opinions and advice on the legal framework of the operations of different types of corporations in Cyprus, regardless of their size, area of operations, or number/complexity of inter-related issues. Our law office maintains high levels of expertise in preparing legal opinions revolving around 1) Organizational Development, 2) Project Management, 3) Budgeting, 4) Projections 5) Financial Controls. We consider these as the core elements of success for any organization. For this reason many international clients have entrusted our law office in guiding them in setting up, managing and operating their company in Cyprus. The more the complexity, the bigger the challenge and for our law office, no business plan has ever failed. We help our clients excel, using exclusively our sophisticated legal opinions and cutting-edge legal support as a one-stop solutions provider for all corporate needs.
This includes the provision of legal opinions and advice on various issues revolving around the legal framework of companies registered in Cyprus. Advice may include the conditions of operating a company in Cyprus. It may also include the benefits and the risks of maintaining an operations company, or a holding company in Cyprus. This service is provided in close cooperation and in association with Certified Public Accountants operating in Cyprus.
This includes inter alias the search for, and/or the registration of companies in Cyprus through the Office of Companies Registrar and Official Receiver of Cyprus. This service includes the:
A. Drafting of the Memorandum and Articles of Associations for companies based on the areas of operations;
B. Preparation of Share Certificates;
C. Issue of necessary Directors and other Company's Certificates;
D. Preparation of the Legal Seal of the Company;
E. Opening of necessary Bank Accounts, in Cyprus, and/or abroad;
F. Registration to the VAT;
G. Registration to the Inland Revenue Department of the Republic of Cyprus;
H. Provision of legal and/or physical address;
I. Provision of full secretarial support.
The abovementioned services may also include the legal representation of such companies at various levels and forums.
Our law office is also specialized in the formation and representation of international companies, including but not limited to shipping, construction, real estate, finance, brokering, insurance, or venture capital companies, in jurisdictions such as 1) Belize, 2) British Virgin Islands, 3) Hong-Kong, 4) U.A.E., 5) Delaware, 6) Liberia, 7) Hellas (Greece)/N.89/67, 8) Cayman Islands, etc.
This includes the provision of professional legal advice to businesses on conducting their legal affairs with other businesses (especially overseas businesses) on various commercial matters and in specific on how to safeguard their respective positions in case of one of the parties (or more) do not honor, or is in breach of the commercial agreement. Our function is to setup a professional legal framework in order to prevent unnecessary conflicts, unnecessary (and usually costly) litigation and subsequent loss of time, money and resources.
This includes a very wide area of law which spans from searches at the respective District Land Registry Offices in Cyprus for certain property titles, boundaries disputes, referrals to the respective District Court for compulsory acquisitions-compensations, division of properties, sales and purchases of real estate property, conveyance, inheritance, tax-clearance, etc. In more complex cases it may involve the invocation of expert witnesses in Court Actions such as land or quantity surveyors, civil engineers, architects, property managers et. al.
This area of law includes inter alias issues such as securing ,as well as insuring construction sites during the development of a construction project through detailed analysis of the liabilities of all parties involved. Apart from Real Estate Property, construction projects may also involve the construction of Military or Civil Aircrafts, Marine Vessels, Automobiles, Electronic Devices, Mechanical Devices, Spacecrafts, Satellite Systems, etc. It commonly involves the formation of special contractual agreements to accommodate large construction projects in order to safeguard certain policies imposed either by law (such as the percentage of subcontracting of a larger constructions project to various other subcontractors), or to safeguard the respective interests of all parties involved. At the litigation level, it involves claims for poor materials, or poor workmanship.
This includes the breakage of the holy, or, the civil bondage of marriage through a divorce. It may also include the resolving of issues such as the legal custody of dependents, the division of property between the parties, the recognition, or the offence of the paternity of children, etc. Due diligence is always given in order to safeguard the well-being of any children in the family as prescribed by law.
(Acting for both the Claimant, or the Defendant)
This includes Court Actions for or against a litigant. It involves the preparation of the case, communication with opponent's advocates, as well as all the appearances before the Court. Common cases involve the collection of various types of debts resulted out of a breach of a certain type of agreement, or contract. It may also include Court Applications for Freezing Orders, Writ of Attachments on Movable/Immovable Property, Interim Orders, Preferential Orders - Habeas Corpus, Applications to serve Particulars of Claim outside of the jurisdiction, etc. Our law office is specialized in initiating Actions in international contract disputes, in Cyprus, or internationally, and with inherent jurisdictional issues.
This involves actions arising out of breaching of employment contracts, including cases of claims for unfair dismissals. Employment Law usually works in conjunction to Contract Law and when foreign parties are involved (usually the employee) it may also involve Immigration Law, particularly when Employment is depended on a Work-Permit and a Visa. Further, our law office is specialized in all European Employment Regulations dealing, inter alias, with the transfer of employees from one European jurisdiction to another, social security contributions regulations, unemployment regulations, pension rights, transfer of social security/pension rights from one jurisdiction to another, medical insurance, group insurance, etc. Our law office has the expertise and can provide these highly specialized legal services to the operational level of any company, regardless of size, or complexity. These services sometimes require the involvement and/or the invocation of many government offices under the Ministry of Labour and Social Insurance of Cyprus, and/or the Ministry of the Interior, with which our law office is particularly acquainted.
This area of law deals with Immigration Law issues, such as various applications for Employment Visas and Student Visas from different countries outside the European Union. It may also involve issues such as political and economic immigrants as well as asylum seekers. In certain cases it may involve swift legal intervention to avoid, or delay deportations. We act for either immigrants to safeguard their positions, or their employers in criminal, or civil charges brought against them for immigration reasons.
This highly specialized area of law is sometimes commonly referred to as P.I. Law and it is defined as "an actual harm caused to people, or property" and it is calculated to interfere with the health or comfort of the injured person. It involves actions arising out of either accidents in the workplace, or, accidents other than in the workplace. They may also involve injuries as a result of criminal action such as common assault. The common denominator of all types of harms result to major or minor injuries, or even death. Injuries may be physical as well as psychological and compensation may be granted accordingly. Injuries may be temporary, or they may be lasting, i.e. paraplegia. Compensation claims may be for specific damages (quantifiable) or for general damages (unquantifiable). An important issue in this type of Law is the level of liability of each party (i.e. provocation, occupier's liability etc). That would play a major role in the determination on the level of compensation. Other issues may revolve around jurisdictional issues (cases of accidents occurring in international airspace, or at open sea), or employment accidents occurring in jurisdictions other than the one of the domiciles of the parties involved (usually in shipping accidents). In all such cases, all efforts for an out-of-court settlement are exhausted for the benefit of all parties involved such as psychological reasons of the injured party, publicity reasons, economical reasons, timing (i.e. justice delayed is justice denied) etc. In most, if not all of P.I. cases the role of expert witnesses such as doctors is pivotal to the final outcome of the case.
This specialized area of law is in essence a branch of Contract Law. It deals with a number of legal issues revolving around the special legal needs of professional athletes. These special needs range from immigration issues (as explained above), contracts with football (soccer) clubs, basketball clubs, or other athletic clubs, management contracts, insurance agreements, advertising contracts with various sponsors, etc. Naturally it may also involve disputes arising out of conflicts or disagreements between contractual parties. Our professional legal services can safeguard the interests of both the athletes as well as the interests of the advertisers, clubs, managers, insurers, etc.
This involves actions arising out of harms occurring in the course of carrying day-to day operations by people working under a professional capacity, i.e. Medical Practitioners in carrying out surgeries, Certified Accountants and Auditors in closing, auditing and submitting final accounts , members of the legal profession in exercising their due diligence in carrying out their services to their clients, etc. A prerequisite in this type of actions is the infliction of harm to people, or to property.
Our office usually handles criminal cases involving offences such as all types of road traffic violations, issuing of uncovered cheques, theft, criminal debt orders, slander, defamation, criminal damage, assault, etc.
This mainly involves defending parties accused of alleged copyright infringement of Microsoft software. It may also involve the drafting of various privacy statements as well as copyright statements with regards to intellectual property. Finally it may involve the registration of trademarks and other intellectual property such as inventions.
This is an evolving area of law and it involves duties, rights, responsibilities and liabilities of parties carrying out economic transactions electronically and over the internet. It also involves actions regarding infringement of copyright and software copyright theft. Our office is highly specialized in this narrow area of law and has pioneered in providing, presenting, submitting, or challenging expert evidence that are brought in front of the Court. We act both as advocates as well as experts. We have pioneered in submitting to the Court electronic evidence generated by a computer. We have successfully challenged the credibility of numerous Cyprus Police Experts in Information Technology. We can say with confidence that we can handle the most complex cases in Information Technology and Internet Law.
It involves various aspects of Banking Law, including but not limited to rights and responsibilities arising out o the issuing of bank guarantees, the position of guarantors on various loans, and/or lease agreements, the position of the bankrupts and general provisions on bankruptcy, loans agreements, interest rates, mortgages, the obligations and responsibilities of banking institutions with regards to steps and procedures to inform prospective guarantors and/or debtors of their liabilities, actions against debtors, European Directives on the protection of consumers, the Banking Ombudsman, etc. It also covers all aspects of launching Court insolvency proceedings against a person, liquidation of their property, compulsory liquidations, etc. These legal services are realized in close cooperation with the Offices of the Companies Registrar and Official Receiver of Cyprus as well as the Lands Registry Department of Cyprus.
This involves the administration of the estate of a deceased, or disabled person as prescribed by law. General considerations include the resolution of issues such as the finite determination of the number of legal owners of the estate of the deceased i.e. of the inheritance, their legal share of the inheritance, the consideration of the legality of any will, the execution of the will, the resolution of any jurisdictional issue, various Court Applications of that matter, etc. With regards to the administration of a disabled person, general considerations are
the submission to the court of all necessary medical supporting documents;
the proper preparation of statement of accounts of the estate of the disabled person;
the selection of the most suitable person (s) to act as the administrator; and
the provision for the upkeep/welfare of the disabled person, as well as of any other dependents of the disabled person.
This involves the issue of administering an estate with the most efficient taxation planning. It is a rather specialized area of law and involves fairly complex knowledge of accounting as well as knowledge of the tax system of other EU and non-EU countries. It also requires good knowledge of Company Law as well as Corporation Law. Our Law office is working collectively with renown Certified Public Accountants in Cyprus. We are also interacting heavily with various government offices of the Republic of Cyprus, particularly with the Internal Revenue Department.
This is a highly specialized area of law and it involves the administration of the estate of a living person (the testator) by a group of trustees for the benefit of the trustee, or for the benefit of a third person, or for the benefit of a trustee and a third person alike. Trusts can be formed locally in Cyprus, or they can be of an international form. A good and in-depth knowledge of the financial sources of the trust is required before embarking in setting up a trust. Moreover, a good working relationship as well as an in-depth understanding of the special needs and concerns of the testator is also required in order to safeguard his interests in the best possible way.
This is a highly specialized and diversified area of law which inheritably involves large amounts of money and complex jurisdictional as well as legal issues. We are specialized in both dry as well as wet claims which may involve from sales/purchases contracts, time-charters, and insurance, to collisions, groundings, damage of goods en-route, stevedores liability, etc.
We are being instructed regularly to initiate Court Actions in Hellas (Greece) and/or in Cyprus to arrest ships, change the ship-management of vessels, claim damages, etc.
Further, we provide a full range of shipping/admiralty services such as:
A. Formation of shipping companies/ shipping group of companies;
B. Preparation of legal opinions on the best way to organize/re-organize a shipping group/consortium;
C. Registration of new-built, or second-hand vessels in the Cyprus Ship Registry under the Cyprus Flag;
D. Preparation of Bill of Sale for the Sale/Acquisition of marine vessels;
E. Arrange for Marine Vessel Insurance using renown insurance brokers in Germany and in the United Kingdom;
F. Preparation/Inspection of Charter-Party Agreements;
G. Carry out ship-management arrangements, such as crewing, spare-parts/provisions supply, etc.
Our aim is to be able and to provide a full range of high quality legal services and representation in shipping.
This is a highly specialized area of law in which our office is highly specialized. It mainly involves the cross-border transport of goods by land (trucks-lorries). We are in position to provide professional advice on how to set up the most efficient legal structure in order to facilitate this line of business, minimize overhead expenses, isolate and neutralize legal complications and maximize profitability.
As Cyprus is a member of the EU our office is committed in maintaining and updating its knowledge and compliance with the European Union acquis communautaire within the ambit and scope of the professional legal services provided to our customers. As a norm, actions of this kind usually involve vertical application of the law and involve actions against states. Our office has been acquiring expertise on issues such as the initiation of Court actions in a state other than Cyprus, serving of the Particulars of Claim outside the Cyprus jurisdiction, the European enforcement of Court Orders secured in Cyprus Courts, etc.
This involves out-of-Court settlements through various ways and methods including arbitration, mediation, etc. Arbitration is extremely important in cases where timing is of the essence such as in shipping, or in construction projects, and in some specialized cases of sales/purchase agreements. Arbitration could be a much more swift way to resolve disagreements between parties, especially internationally, although not necessarily cheaper than litigation.